Giving new meaning to 'pedal power', NHP was back in the saddle in March, supporting Cycle4Change for a second year as part of its partnership with Southern Cross Kids' Camps (SCKC).
From March 8-11, 2019, 11 NHP employees wound their way through the Adelaide Hills and South Australia to raise money for SCKC so that they can continue to provide life changing camp experiences and work to expand their program.
"The Cycle4Change event was once again a fabulous success. The contribution from NHP was amazing - from corporate sponsorship to staff joining in on the ride itself, as both riders and support crew," said Peter Lusk, General Manager, Southern Cross Kids' Camps.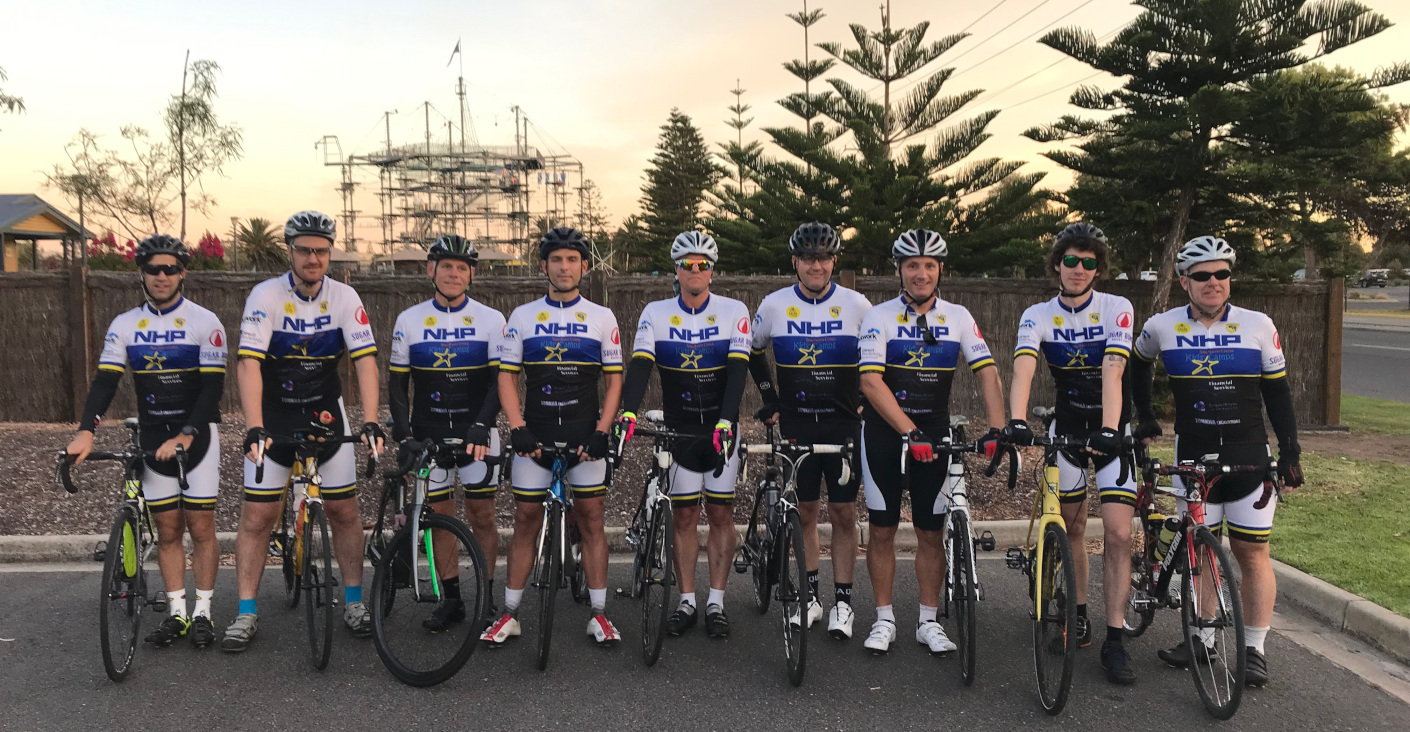 Sore muscles aside, the result was a resounding success with the team from NHP raising over $28,000.
"What a fantastic group of people, all riding for a wonderful cause," said NHP team member Brian Dabner, Branch Manager, Launceston.
"Watching the first cut of the video that was prepared of the ride and what SCKC is all about, it really hit home as to what we had all achieved," added Justin Charlot, Product Marketing Manager – EMCS & Building Automation, "not only with the ride but also in what it meant for SKCK and the kids who will have a life changing experience as a result."
NHP has been a proud community partner of not-for-profit organisation SCKC since 2017.
"NHP are the perfect corporate partners! We always love the team members we meet. This year they came from all over Australia to support our Cycle4Change event. Outstanding people who change kids' lives," said Mr Lusk.
The idea for Cycle4Change started as a simple dream discussed among friends one Saturday night. Now, thanks to their dedication to turning that dream into a reality, the commitment of volunteers and riders and the the support of corporate partners like NHP, a great idea to make a difference is doing just that and ensuring hundreds of abused and neglected children have the opportunity to create happy memories through activities most of us take for granted.
"NHP are heroes in the story of changing kids' lives by supporting Southern Cross Kids' Camps through Cycle4Change. Amazing corporate citizens!" Mr Lusk said.