NHP's Industrial Strength Options (ISO) range of IP 66 rated plugs and sockets are suitable for industrial, commercial and domestic single and three-phase applications.
The range is comprehensive in terms of its colours, materials and modularity - from 10 A to 50 A; 3, 4 and 5 pin configurations, the ISO™ range has been widely used across most industries in Australia and New Zealand and our customers have trusted the use of these products for their applications.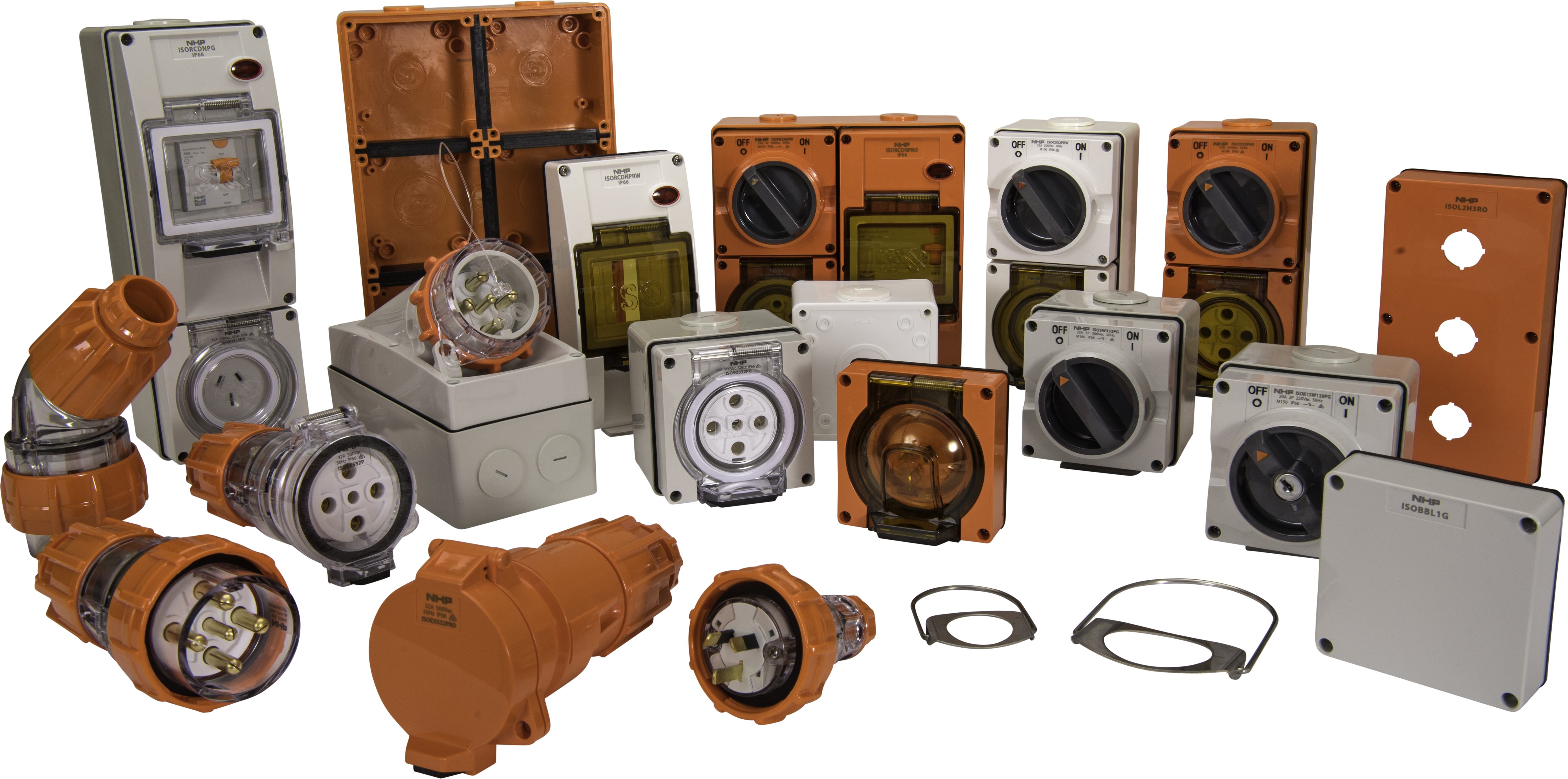 Applications
NHP's ISO™ range is an excellent choice in most applications where high reliability and durability are required.

Available in a range of plugs, combination switched sockets, socket outlets and surface switches and compliant with AS/NZS 3112 and AS/NZS 3123 standards, this comprehensive range of ISO™ plugs and sockets from NHP have been manufactured from a polymer material that offers greater resistance to chemical attack.*

Designed, engineered and tested in Australia for Australian and New Zealand conditions, the ISO™ product range has been carefully crafted with rounded corners, which ensures there are no small crevices where dirt and grime can easily accumulate. Standout features include padlocking and safety flaps for switches and sockets, which guarantee the electrical safety of the users and the durability of the equipment.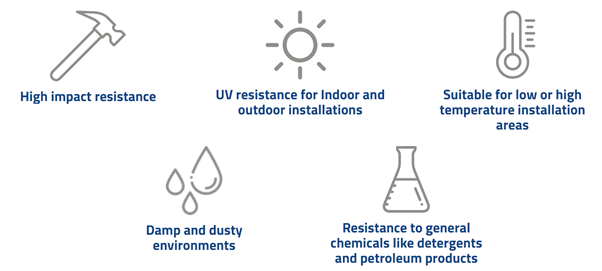 NHP's ISO™ plugs, sockets and switches – the complete offer:
1. Complete range of connection and switching products
2. Industrial strength option for industrial, commercial and domestic applications
3. Compliant with AS/NZS standards
4. UV stabilised
5. IP 66 rated
6. 10 A to 50 A
7. 3, 4 and 5 pin configurations
8. Chemical resistant white and chemical resistant orange available*
* NHP recommends independent testing to verify the selection of any ISO material for use within a specific chemical environment. Please refer to NHP's ISO chemical resistance chart and contact NHP for further information.

For more information on ISO plugs, sockets and switches, please call your local NHP Account Representative or email us:

Australia - 1300 NHP NHP  nhpsales@nhp.com.au
New Zealand - 0800 NHP NHP  sales@nhp-nz.com