Like businesses across the world, NHP's best laid plans were turned upside down by the very sudden impacts of the current global pandemic in the first quarter of 2020. Every aspect of the business was examined forensically to understand the risks and to identify the changes we could implement to make sure that we continue to operate effectively, while ensuring the health and safety of our staff, our customers and our communities across Australia and New Zealand.
NHP operates with a 'customer at the centre' philosophy, so we put measures in place to minimise the impact of COVID-19 on our product and service delivery. We are proud of the way we have adapted our supply chain to cope with the various challenges that the global pandemic has brought upon us.
With the closure of our international borders and the subsequent significant reduction of air traffic, we had to move quickly to sea freight for incoming shipments. On top of this, local border restrictions have also meant a transfer from air to road.
At a local level, across our branch network, we have been adhering to physical distancing and strict government regulated health protocols. Staffing rosters have been adapted to ensure that customer orders are fulfilled as quickly as possible with a focus as always on meeting customer expectations.
Importantly, despite Victoria having experienced challenging restrictions of late, our National Distribution & Manufacturing Centre based in Melbourne continues to operate safely and efficiently, adhering to the more stringent government guidelines.
To help alleviate any further risk to the supply chain, we have also taken the opportunity to proactively increase stock levels at more than 20 branches across Australia and New Zealand to ensure continuity and reliability of supply to you, our local customers. This investment is only possible for a company with a physical presence in your local area, complimented by people who understand your local requirements.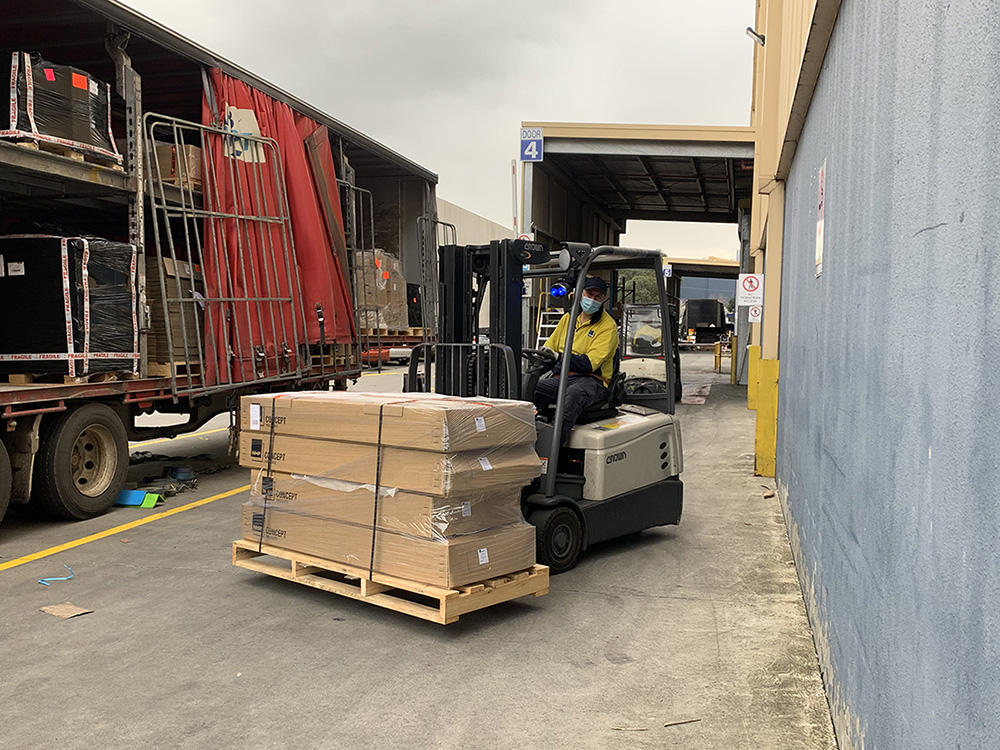 Another delivery on its way to customers in a COVID-safe manner
The health and security of our people, customers and partners has been paramount throughout this time. The need to remain on our toes has been highlighted by the changes in local conditions throughout the year - early on in New Zealand and more recently in Victoria, in particular - and we are ready to act swiftly to adapt our processes when the need arises to ensure the safety of our people and our customers. In most cases, our customers have the choice of arranging visits from our Sales and Service teams where it is safe to do so, or to conduct virtual calls.
NHP has always been proud of the face to face technical training and support we offer to our customers, and no virus was going to get in the way of this education continuing, so we moved quickly and decisively to put in place a program of virtual events until we can all safely be in the same room again. At the time of publishing, we have presented 35 technical and product demonstration webinars on topics from SMART Motor Control, Safety, Modernisation and Power Distribution. These webinars have been viewed more than 24,000 times with overwhelmingly positive feedback from our customers. While we plan to resume hosting physical events when it is safe to do so, we will continue to host these 'virtual' events so that our customers can access the technical information online when and where they want it.
As an organisation with business innovation and efficiency at the core of everything we do, NHP was well placed to take on the challenges presented by COVID-19. Thanks to our timely investment in improved IT infrastructure, the need to transition staff to 'work from home' arrangements where possible was made a reality within days. The move to a cloud-based system for our Customer Service Centre, for instance, meant that staff were equipped to adapt quickly to working from home to prevent disruption to customers and to improve the safety of our people.
Our office staff were also well served by the upgrades to IT infrastructure for the move to working from home, continuing to engage with their teams, customers and business partners thanks to improved teleconferencing technology and the tremendous efforts of our IT team to keep things operating seamlessly.
We are also acutely aware of the additional stress and anxiety that some staff may feel in periods of isolation from their colleagues as well as in their social and family lives. NHP has an Employee Assistance Program in place to provide free counselling to NHP staff and their direct family members, with the aim of getting all our people through the pandemic in a happy and healthy fashion. We also provide staff with regular tips and advice for working from home and how to cope with the unique challenges that this can bring.
In regions where it has been deemed safe to return to the office, all NHP buildings have been fitted with sanitary stations and strict hygiene protocols, so when you next visit us, you can feel comfortable that you are in safe hands.
As recent developments in Victoria demonstrate, we must remain vigilant in doing our part to fight the pandemic and continue to be agile in adapting to an ever-changing environment. We have coped well so far and will continue to be there for our customers and business partners to get through this together.
In this edition of News Room, we shine a light on the success story that is our project with Monash Medical Centre in Melbourne, using SMART Distribution technology to allow the hospital to now conduct their mandatory generator testing without losing power. You can also watch a video from Rockwell Automation about how Australians will benefit from the production of masks to protect us from COVID-19, thanks to the SMART Devices used by FoodMach in Echuca, Victoria.
Finally, you can also read about how NHP developed a turnkey solution to a power quality problem at Simplot's food manufacturing plant in Bathurst, NSW, as well as all the latest product updates.
I hope you enjoy this edition of News Room, which demonstrates that through our SMART Devices and SMART Distribution offerings, NHP is Enabling the Connected Enterprise.
Kind regards,

Stephen Coop
Managing Director / Chief Executive Officer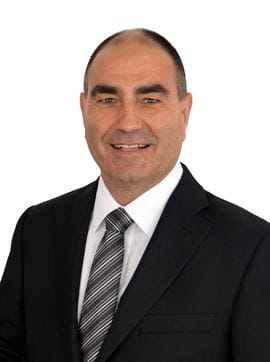 Stephen Coop
Managing Director / Chief Executive Officer