Termination and Wiring System
Experience elevated wiring management and efficiency with NHP's comprehensive Termination and Wiring Systems range. Our reliable and safe terminal blocks ensure seamless and dependable electrical connections, optimizing the time taken to wire control and distribution boards. Additionally, our cable ducting solutions effectively manage large volumes of wires and cables, promoting organization and hassle-free maintenance. For efficient and error-free wiring between Allen-Bradley PLCs and field devices, choose our pre-wired cables. Simplify your installations, reduce errors, and boost productivity with NHP's unmatched range of termination and wiring systems products.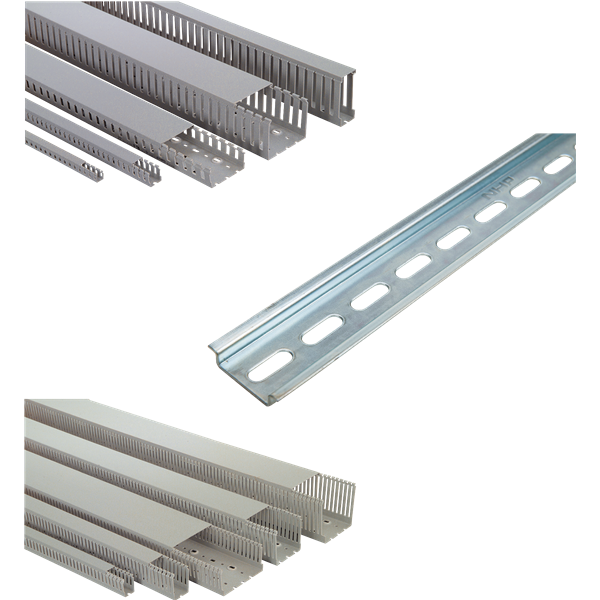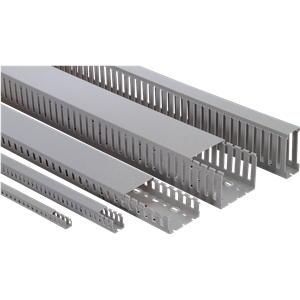 Cable Duct
Cable ducts are essential components in electrical installations, providing a safe and organised pathway for cables and wires. They are designed to protect and manage cables, ensuring proper organisation, easy accessibility, and reduced risk of damage or interference.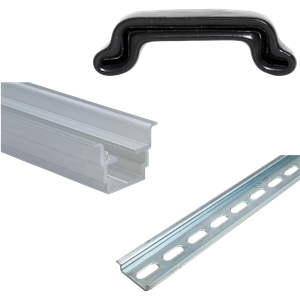 DIN Rail
DIN Rail is a standardised mounting system used in electrical and automation industries to securely install and organise components, offering flexibility and efficiency in panel layout and maintenance.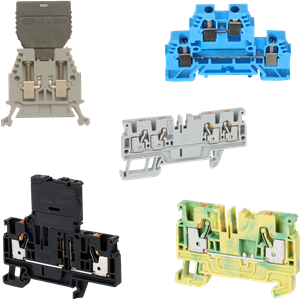 Terminals and Distribution Blocks
The NHP portfolio of terminal blocks encompasses a broad range of screw, spring-clamp and push-in connection technology types. Available in a wide cross sectional wire size range, diverse types and a broad range of accessories ensuring wiring management efficiencies.