Weatherprotected General Purpose Outlets
The NLINE™ switching range offers weatherproof switches, isolators and weather protected GPOs, each with a comprehensive series of options and ratings to best suit your indoor or outdoor applications. The UV stabilised polycarbonate enclosures, consisting of an injected TPE gasket/membrane, ensures the best protection against damaging dust and moisture ingress.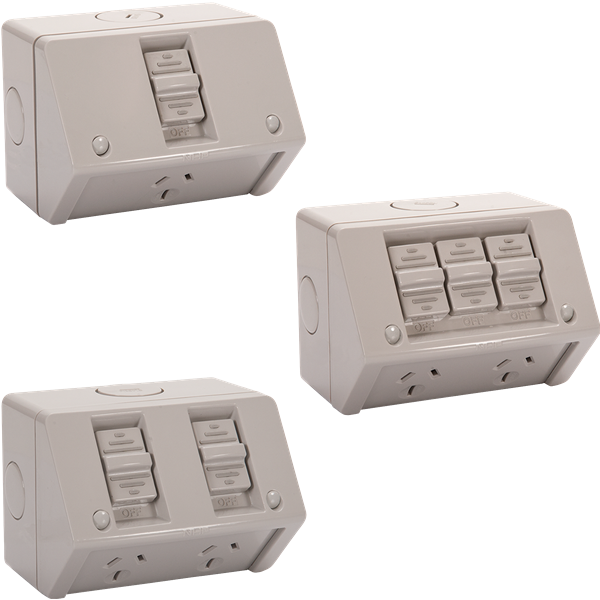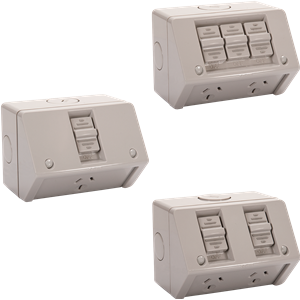 NHP NLINE Weatherprotected General Purpose Outlets
NHP's NLINE weather protected general purpose outlets are available in 10A and 15A ratings in single and double outlet versions. The switch knobs are slip resistant and feature a raised centre for easy operation. A special gasket, together with stainless steel cover screws increases ingress protection. The body is made of UV-resistant polycarbonate to offer extended life in outdoor applications.