NHP's range of busbar chassis provides an easy to use flexible busbar mounting system for your circuit protective devices, from miniature circuit breakers right through to larger moulded case circuit breakers. A wide range of short circuit withstand levels in a variety of current ratings is offered.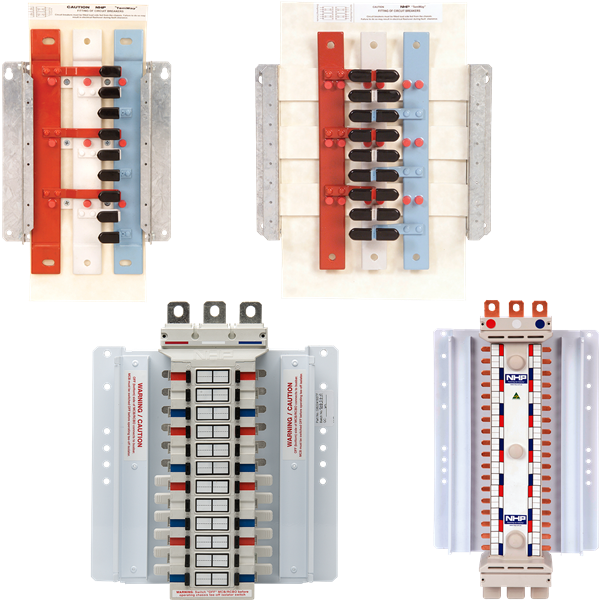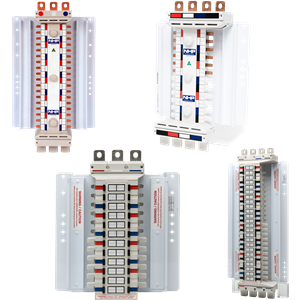 Miniature Circuit Breaker Chassis
NHP's POWERMAX DIN T GB Busbar Chassis is a high-performance electrical distribution solution. This 250A isolation chassis provides a quick and easy method to connect DIN-T MCBs and RCBOs. This chassis offers a wide range of features, such as a colour coded isolation switch that is complete with a mechanical interlock to prevent accidental operation and also offers a fully shrouded busbar providing touch protection.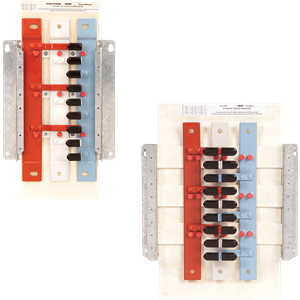 Moulded Case Circuit Breaker Chassis
MCCBs are often required to be mounted singly, in the case of a motor control centre, or in groups, as part of a larger power distribution system. To help assist with grouped MCCB power distribution requirements, NHP manufacture standardised busbar systems, simply called chassis. NHP stock a range of basic chassis which can be purchased "off the shelf". More complex, or higher current chassis, are produced on a custom basis to suit a customer specification.