Buzzers and Hooters and Bells
The NHP's range of Buzzers, Hooters and Bell's provide a straight forward and realible audible signalling solution. Select from a diverse range with options based on dB output levels, mounting requirements, alarm stages, tone selection, supply voltage levels and more, making the audible or acoustic signalling range suitable for an array of applications including process control, security, and harsh environments.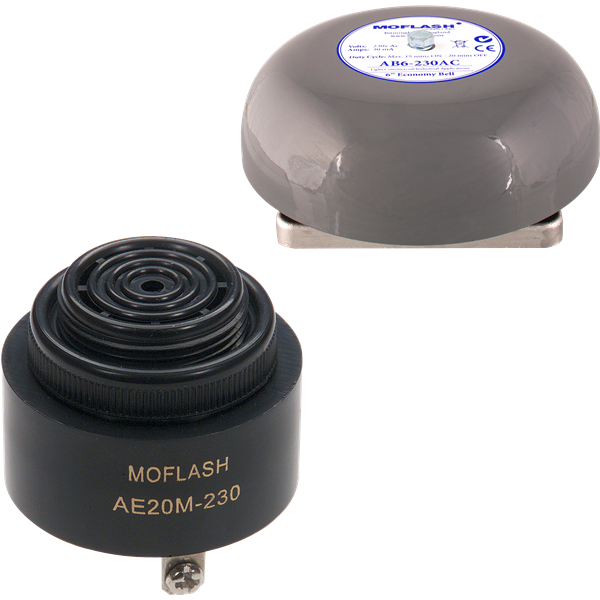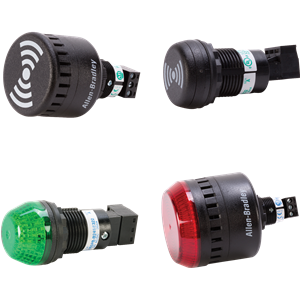 Allen-Bradley 855P Panel Mount Signalling Device
The Allen-Bradley range of 855P panel mount signal alarms features products such as sounders, LED beacons, Xenon strobes, combined sounder/beacon units and dual-circuit alarm units. Designed for local indication of machine or equipment status while creating space efficiency with easily installed devices that are also rear securing and finger safe.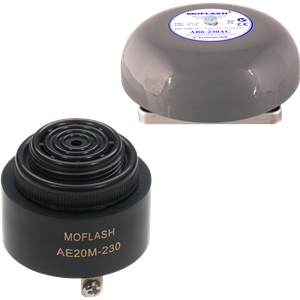 Moflash Buzzers and Hooters and Bells
The Moflash range of buzzers, hooters and bells offer a wide choice of audible signalling devices that provide a reliable, effective solution for audible signalling in industrial and commercial environments. Built to withstand harsh environments in a range of audible and acoustic signals suitable for various applications. Ideal for factories, warehouses, transportation systems and process control.